The luxury couch for real life
For decades, the furniture industry has relied on repetitive product lines, inefficient supply chains, and gimmicky marketing tactics.
We've long struggled with couches that are either too cheap and flimsy, or heavy and expensive. They require a team to move, are complicated to put together, and inevitably won't fit into your next space.
That's why we're building clever, comfortable furniture for your life,  living room, and outdoor.
Collaboration is our cornerstone.
We spent years developing a process to bring you high-quality, custom pieces at competitive prices. Our digital-first, predominantly inventory-free, and retail-light approach makes it possible.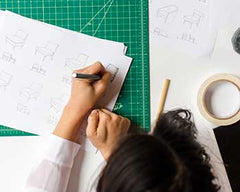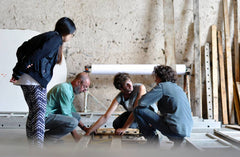 Our Process
We design everything from our headquarters in Denver and produce with our dedicated team of experts in China in one of the world's foremost upholstery production hubs. The distance between teams is all but eliminated through our regular visits and long talks on quality.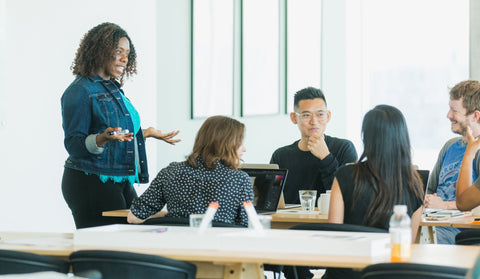 We're taking a fresh approach
Premium Materials. No Markup.
Our materials rival the best out there. We made them ourselves instead of relying on marked-up manufacturers, so they cost way less.
Direct to You
We handle everything ourselves. No middlemen to get between us (or our prices) and you.
The Neighborhood Showroom
We don't have lavish storefronts, and you don't pay extra to keep our lights on.
Every piece undergoes a thorough inspection before it's shipped to its new home.
We're building community
We aim to connect people from all neighborhoods and all walks of life. We're a collection of familiar and unfamiliar faces, bound together by our values and a sense of pride around makes each of us unique.
We're living responsibly
With every decision we make, we keep future generations, and our beautiful planet, top of mind. We share a passion for enjoying the world around us and we're committed to protecting this playground that brings us so much joy.
Our factory is owned by our CEO's family, so we have a personal relationship with the people that so carefully craft our products. We work together to ensure fair wages, safe work environments, and benefits for families and their children.